Vintage Oushak Area Rug (3' x 4')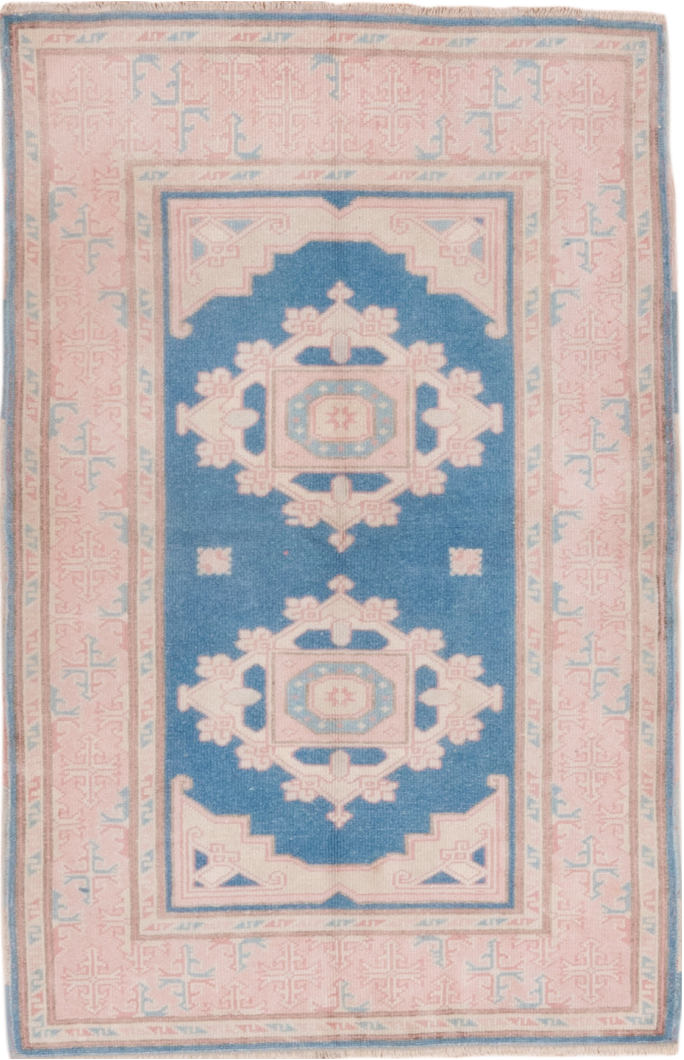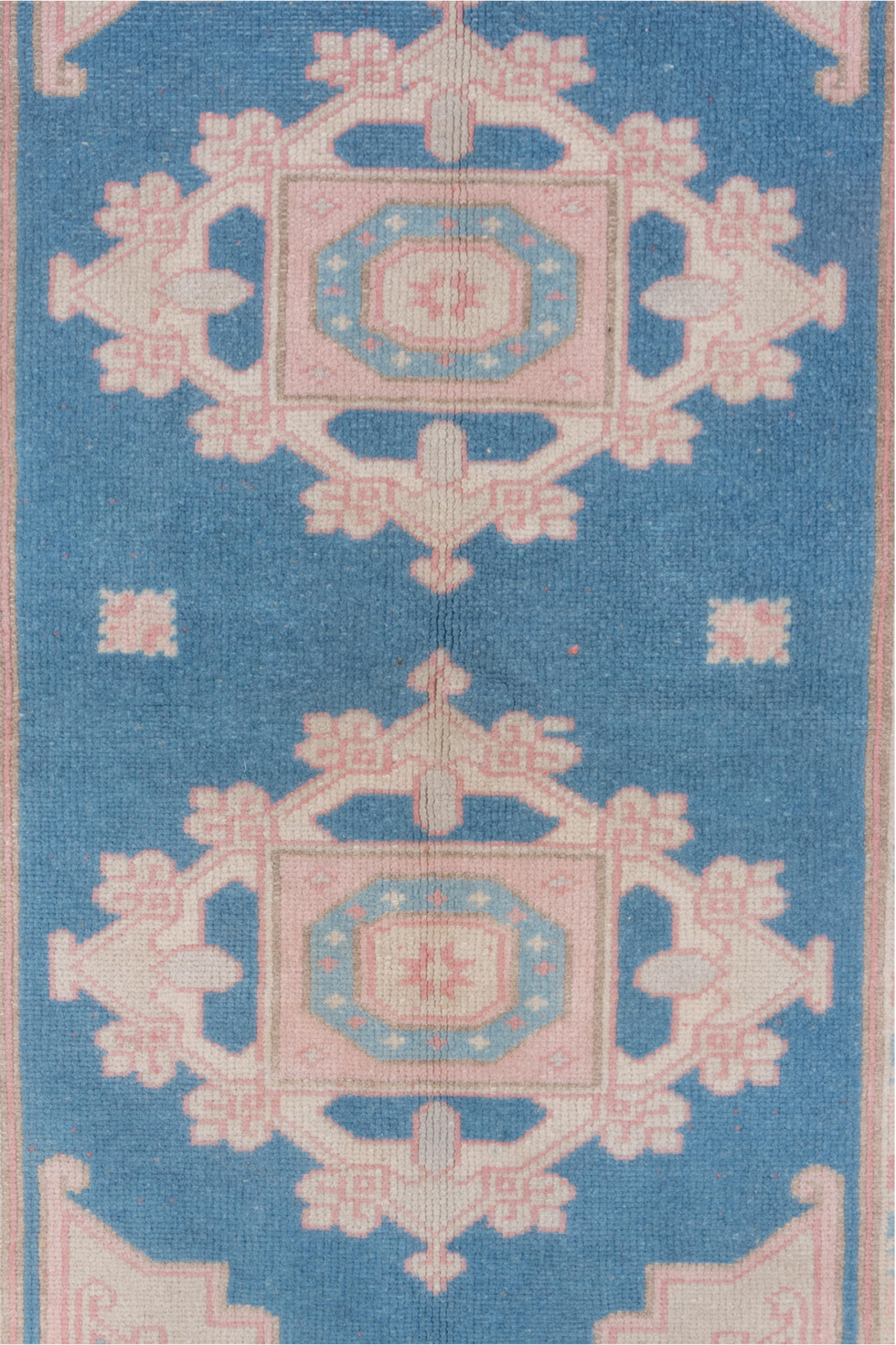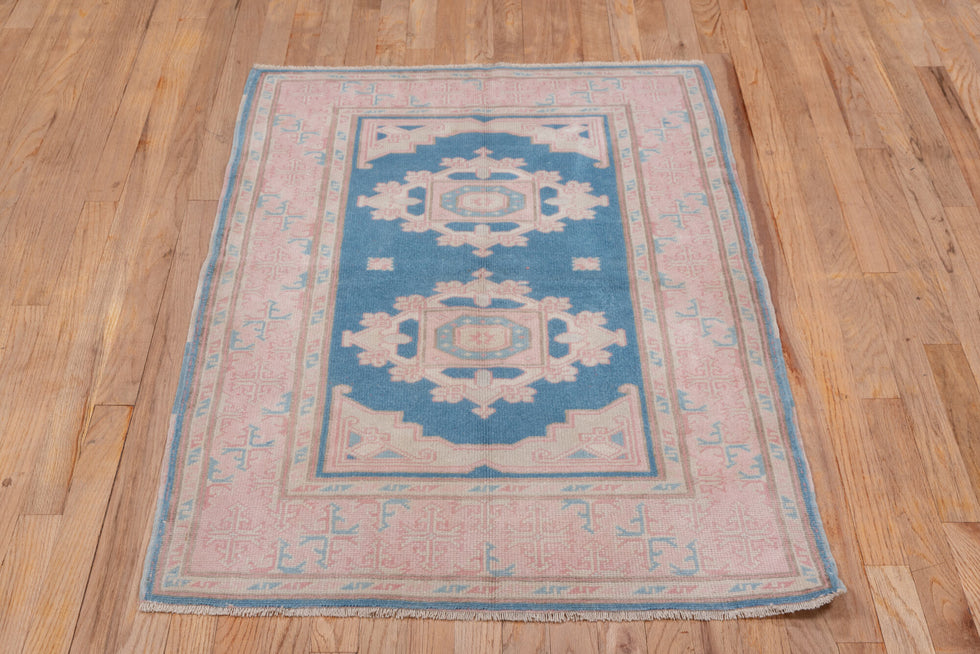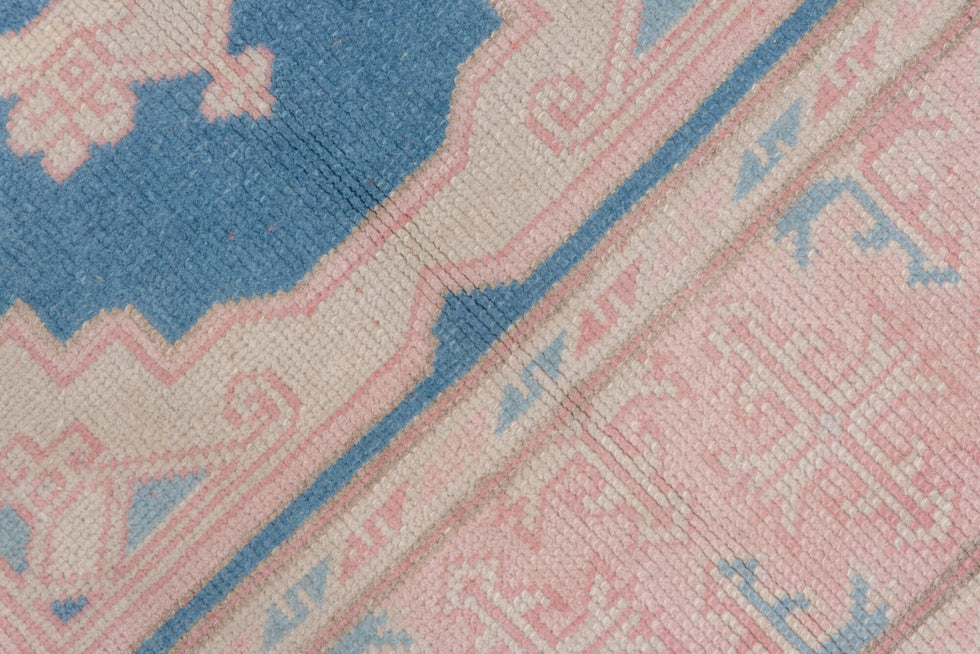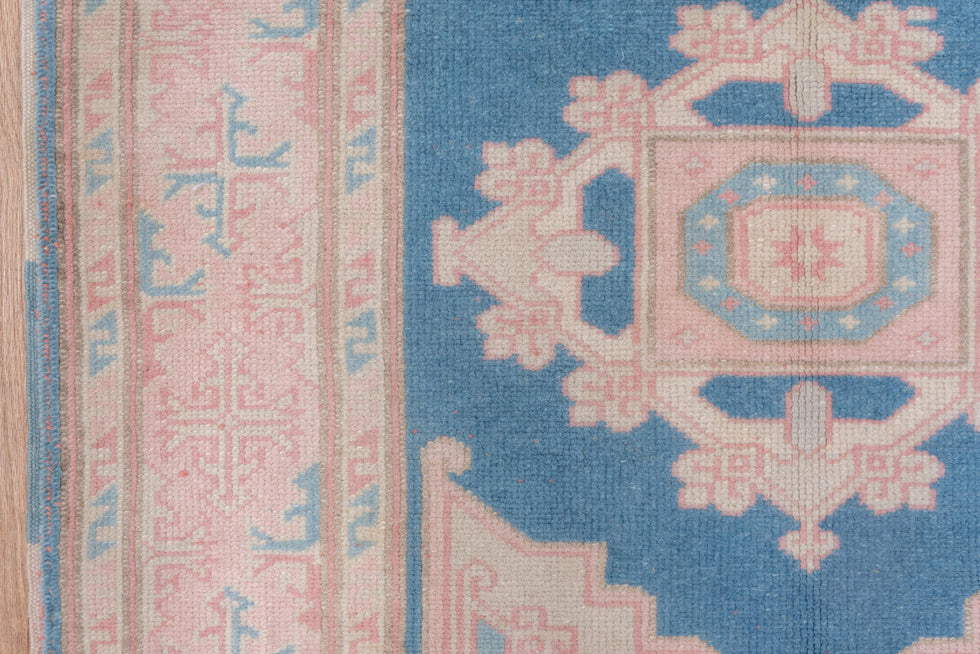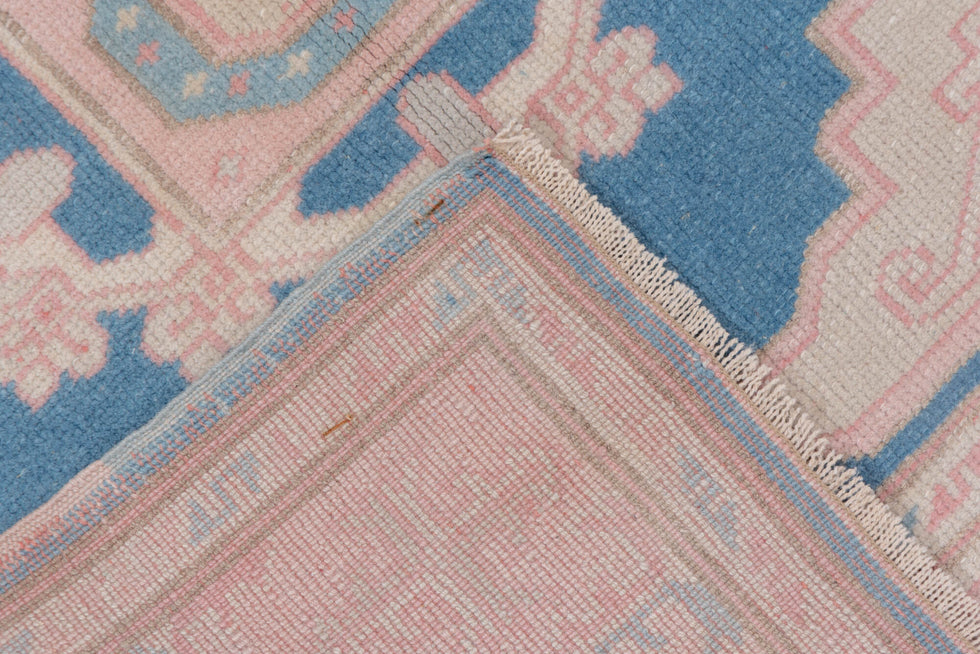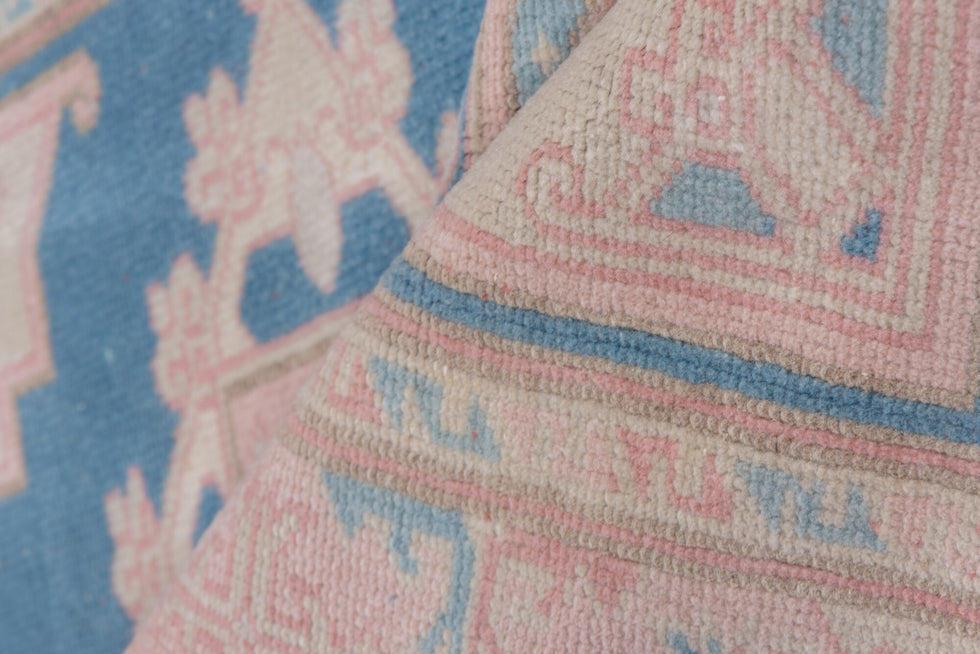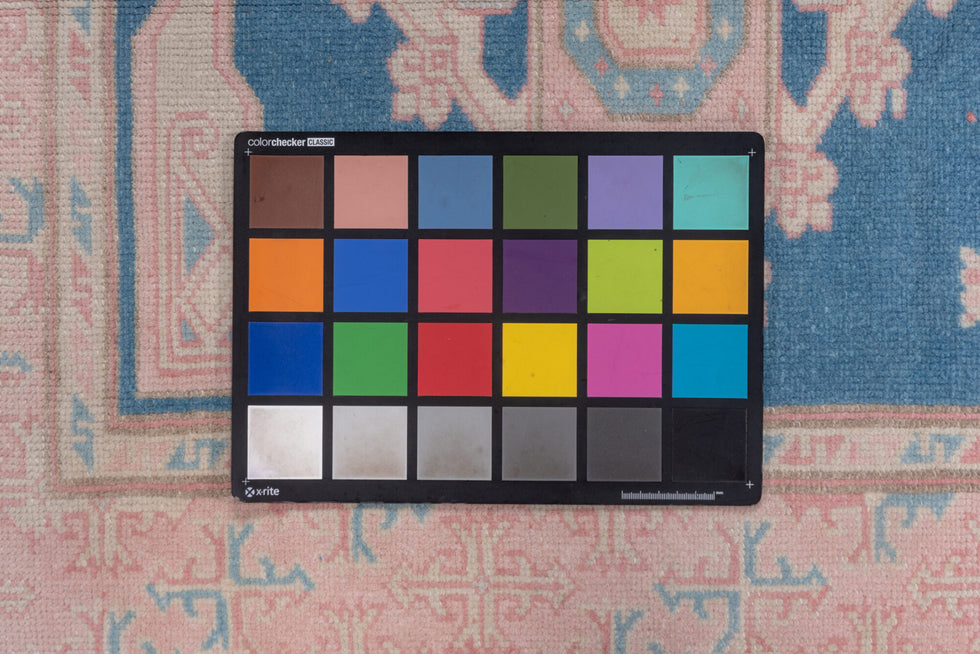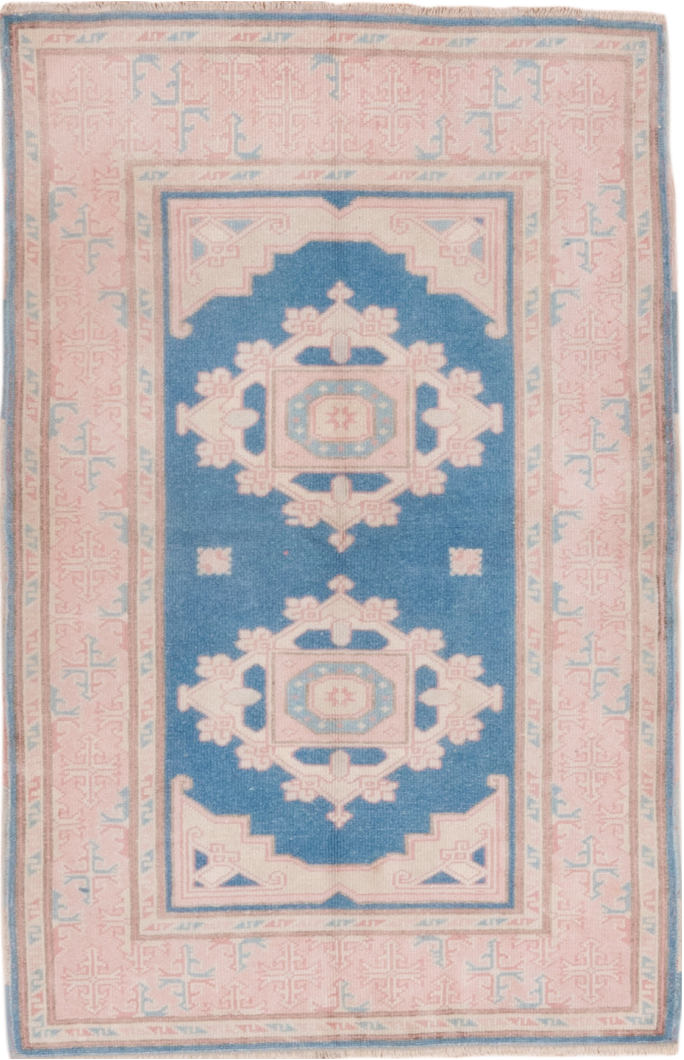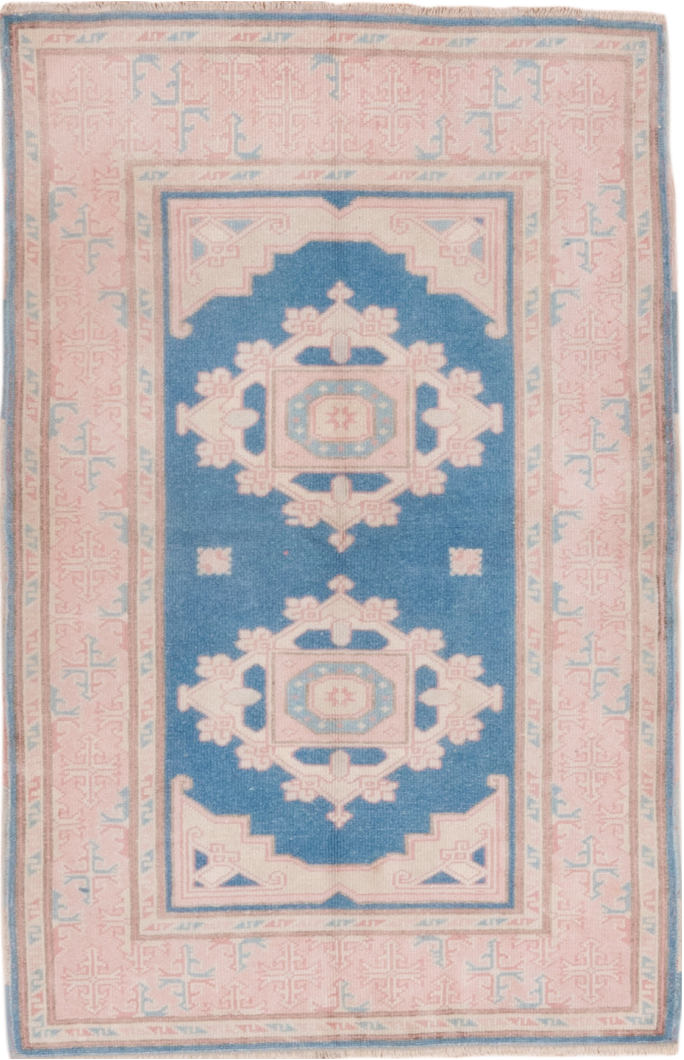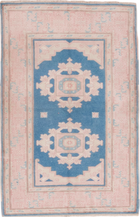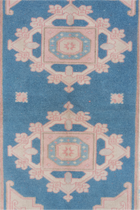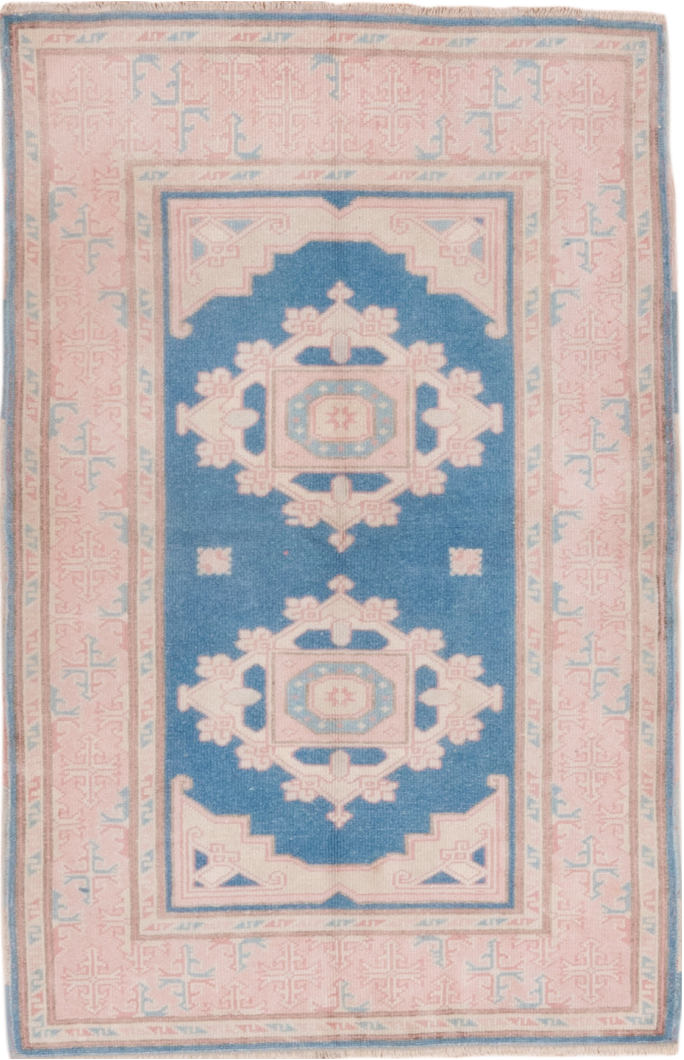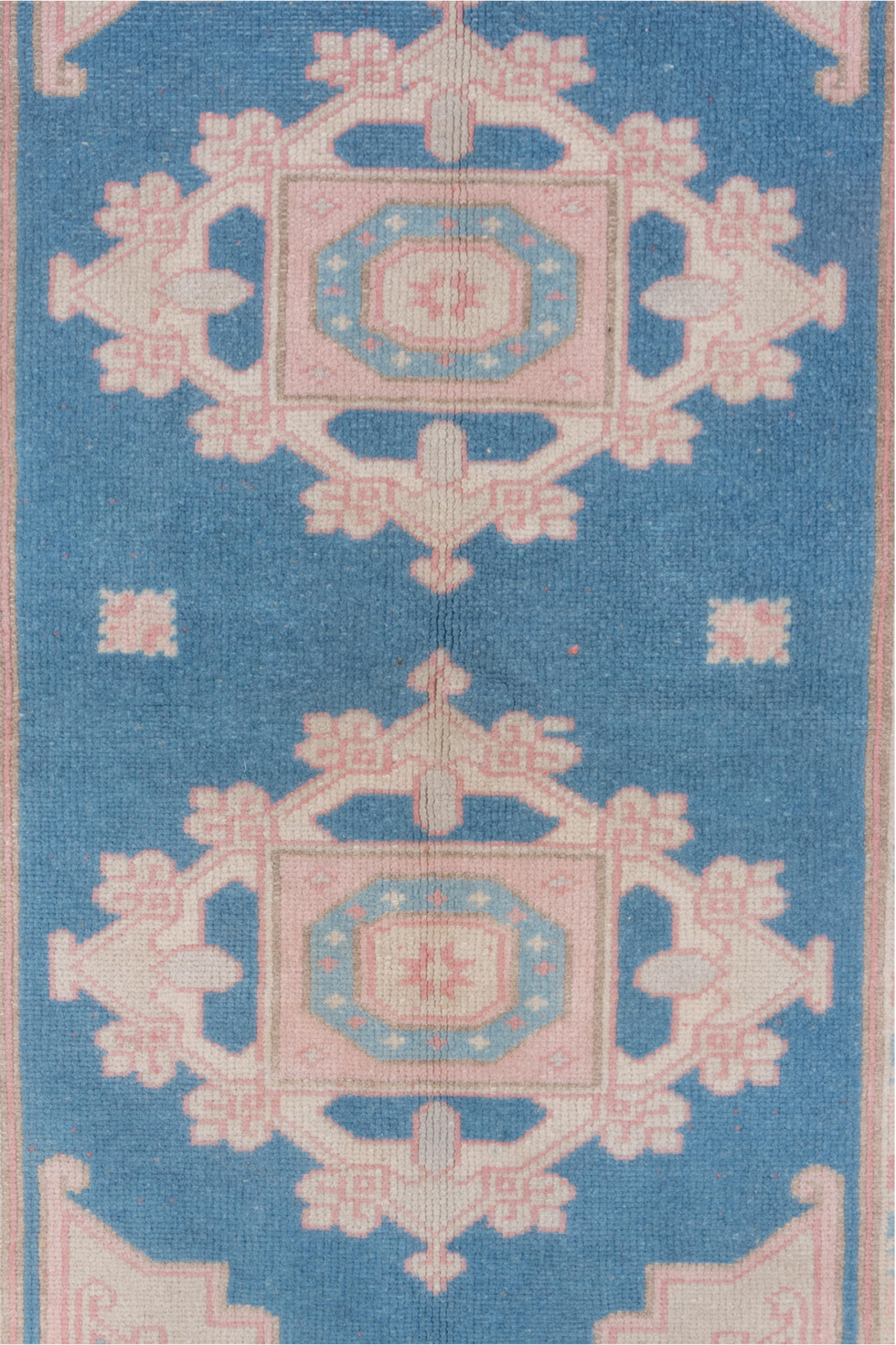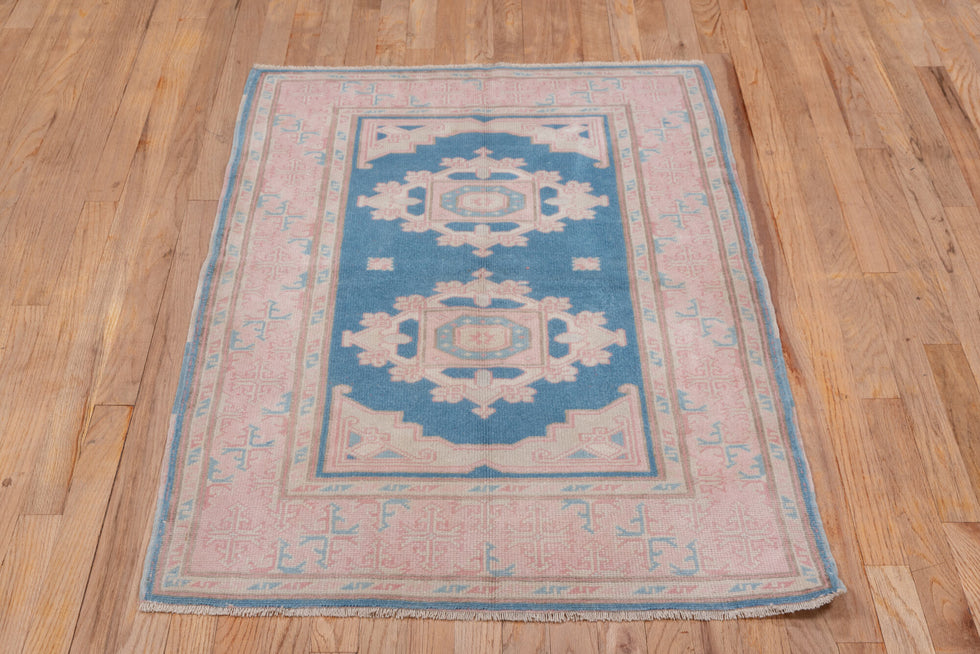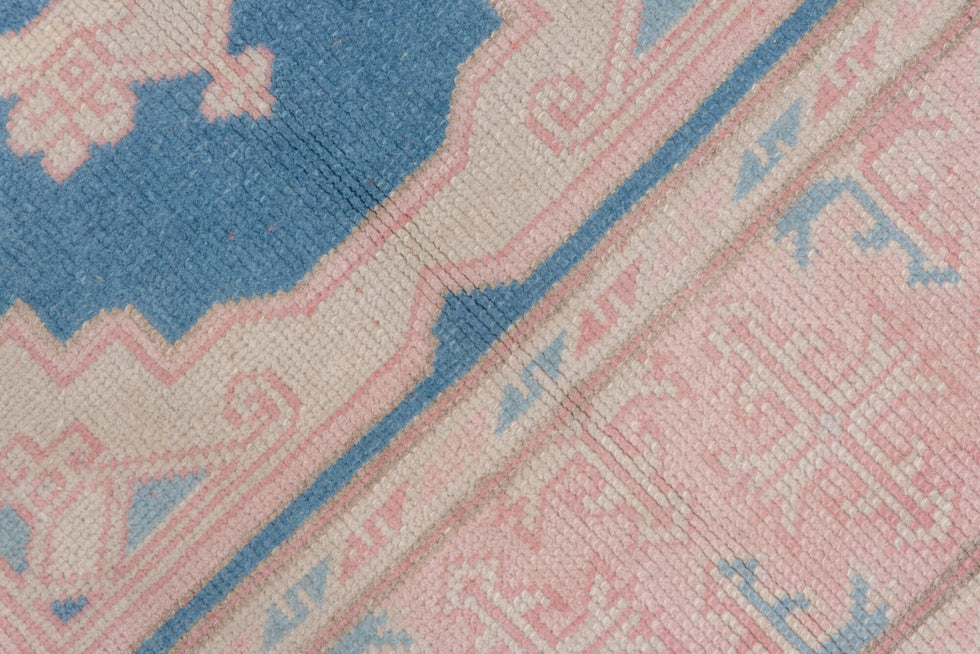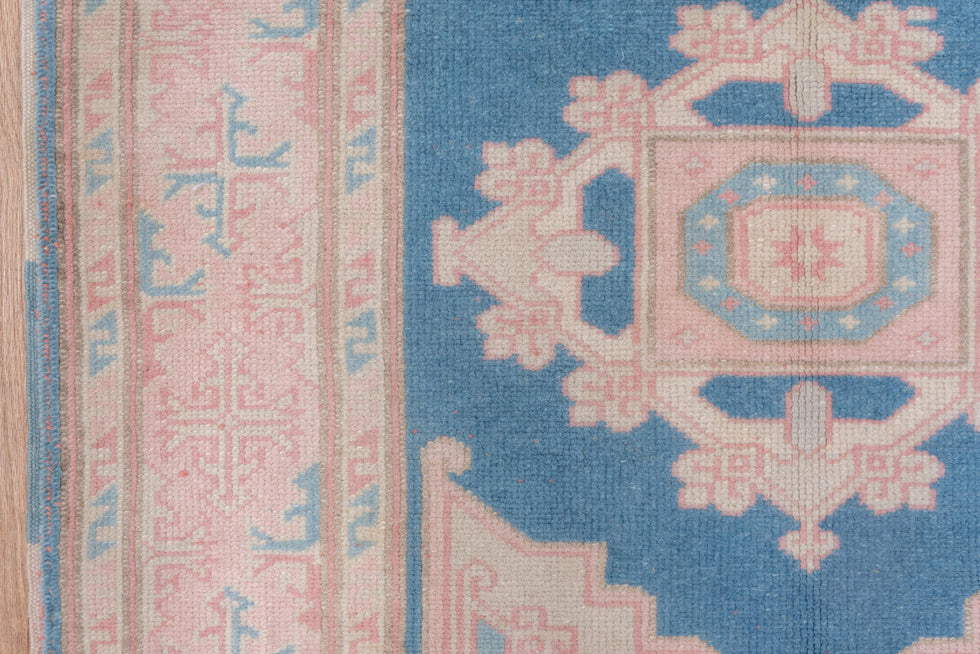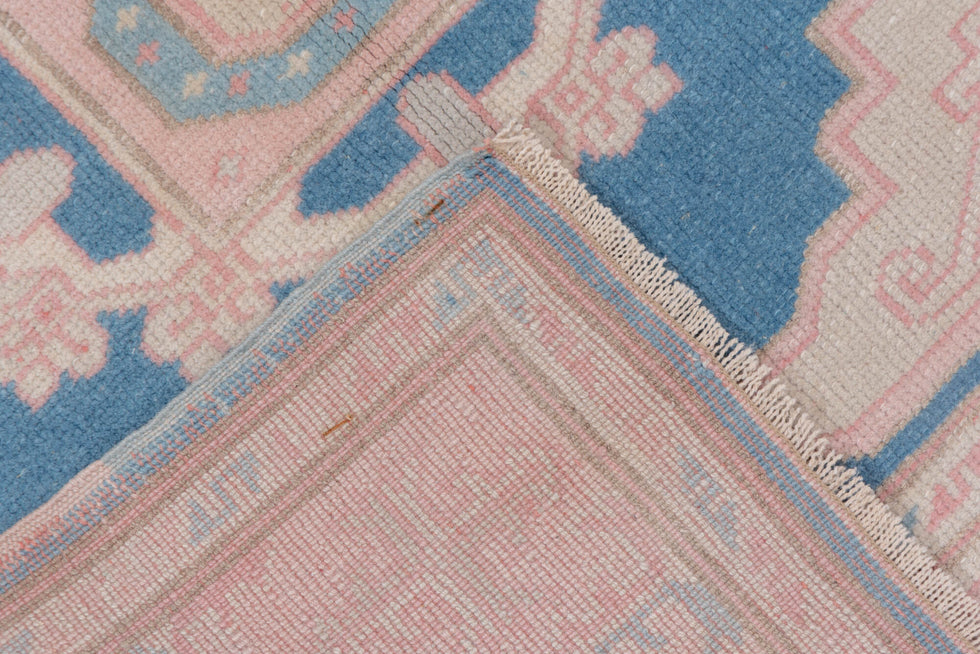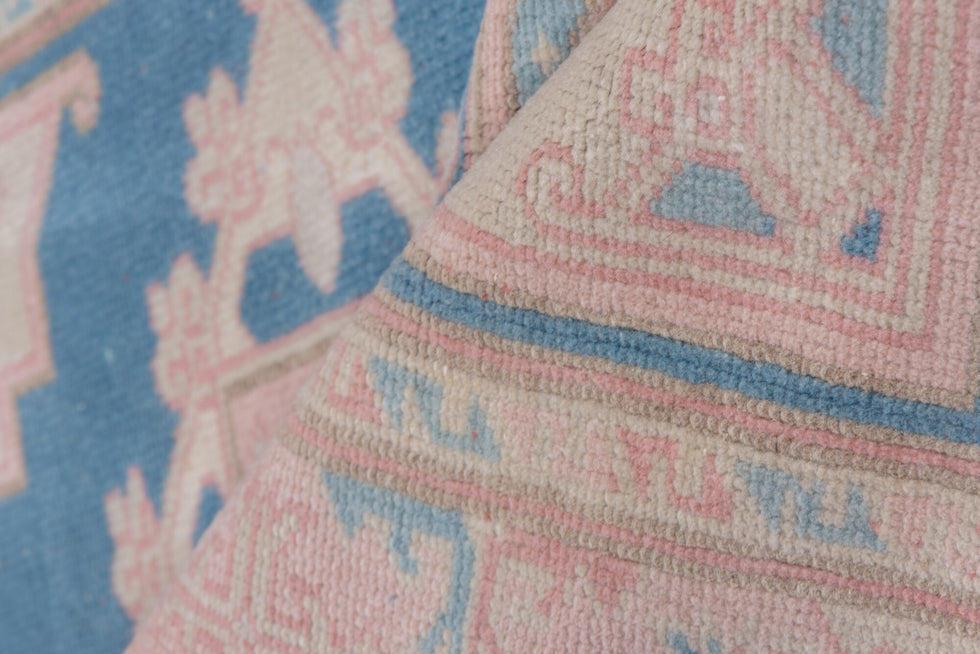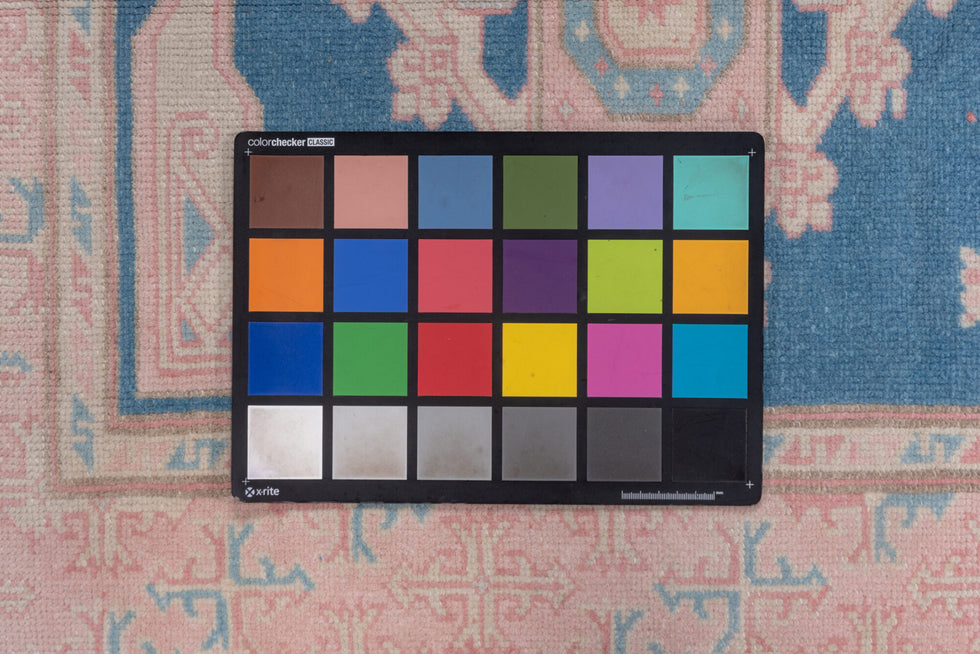 Vintage Oushak Area Rug (3' x 4')
PRODUCT INFORMATION
Dimensions: 3'0" x 4'5" (91 cm x 135 cm).
Colors: blue, dark gray, gray, light gray, linen, off-white, pink, snow, white, whitesmoke.
Oushak is a town in West Central Anatolia. Since the fifteenth century, it is the most famous and important rug producing center of Turkey. Particularly well known are the rugs known by their pattern such as "Large Medallion Oushak, "Star Oushak" "and Small medallion Oushak". They frequently appeared in sixteenth and seventeenth-century Old Master European paintings. There is a group of paintings depicting King Henry VIII of England and family members standing on several different well-known types. From the late eighteenth and through the twentieth century, it became an important center for producing carpets for export to the West. The rugs from the late nineteenth and early twentieth century are highly favored for their decorative appeal with their soft palette, excellent color combinations, and informal drawing. Oushak weaves were also produced in the surrounding villages on simple looms where the weavers had the freedom to create their own designs.
Related Products