Vintage Oushak Runner Rug (2' x 11')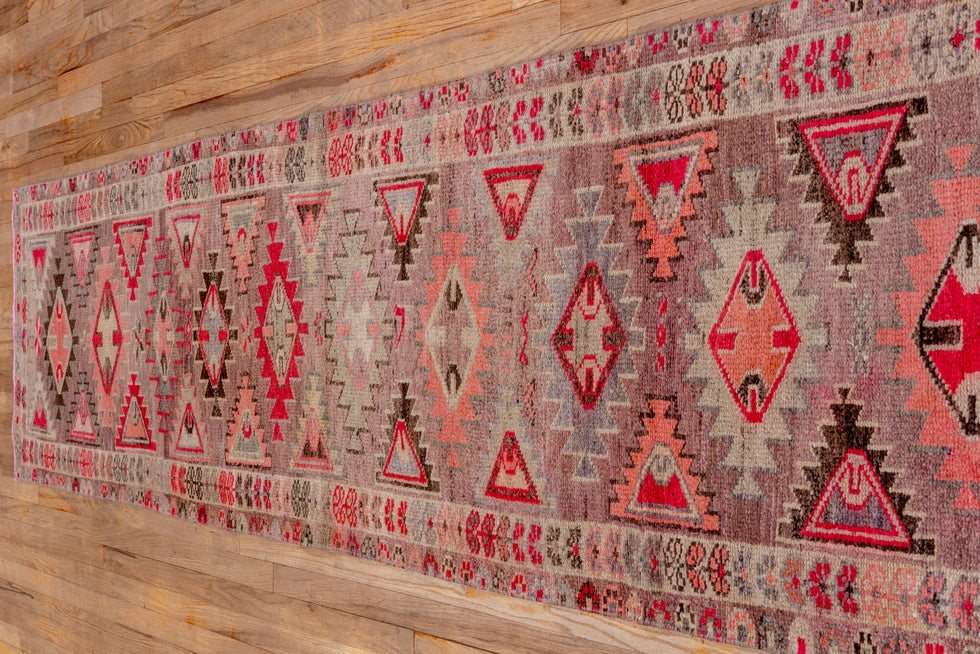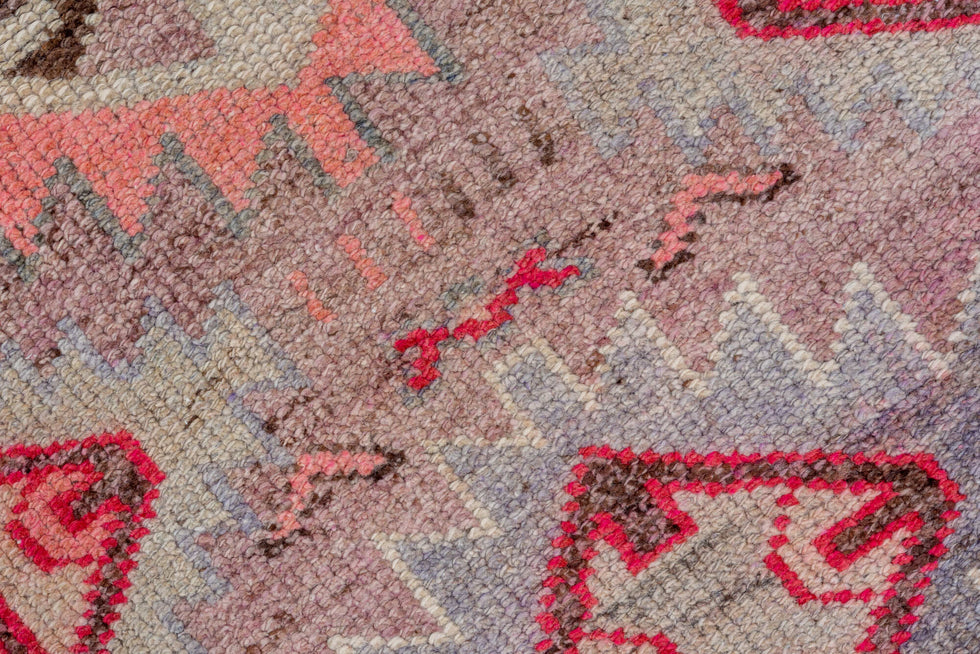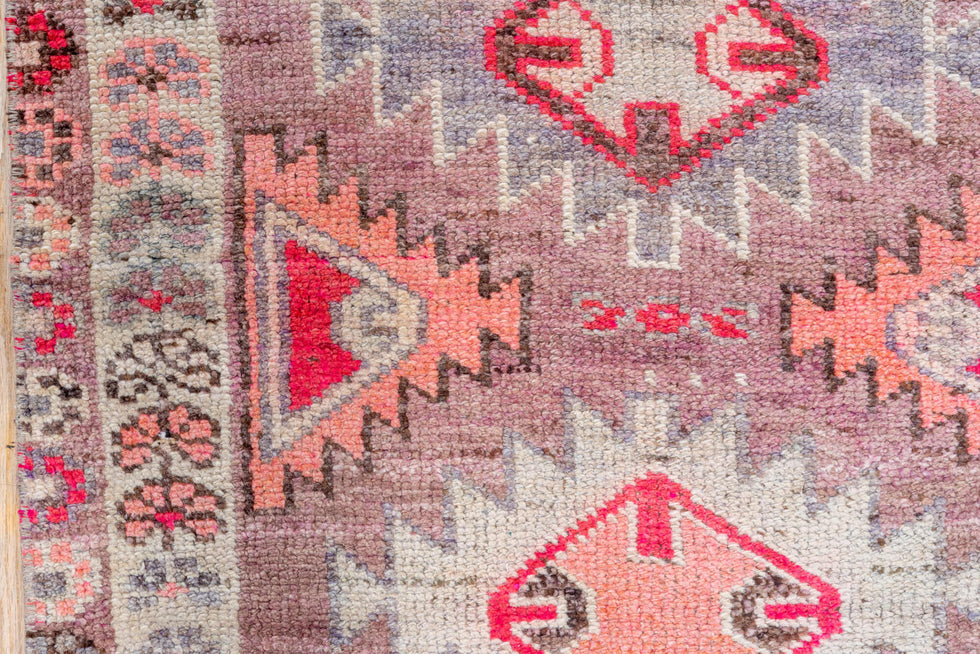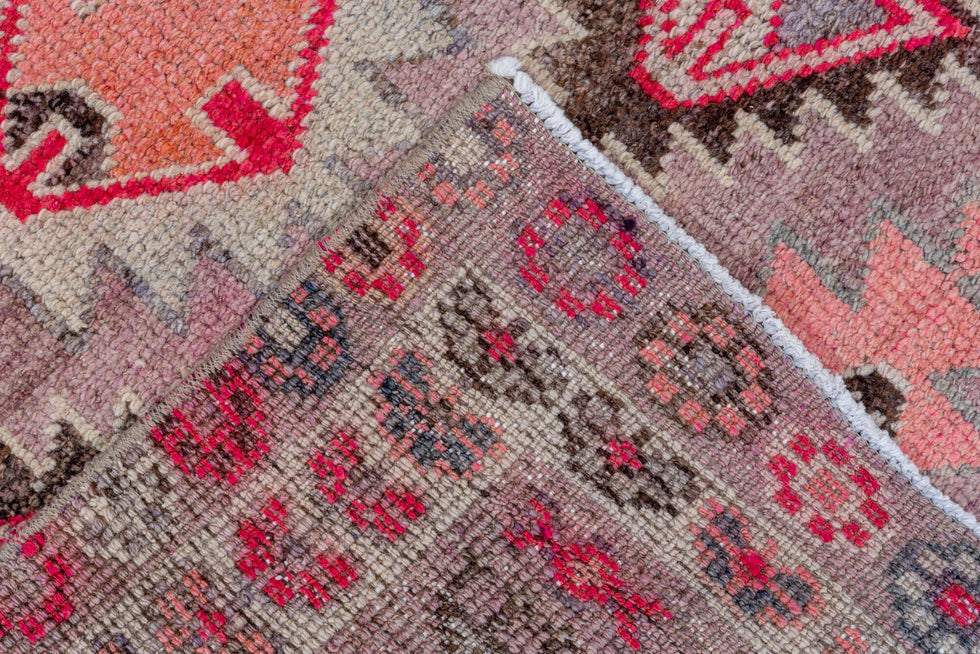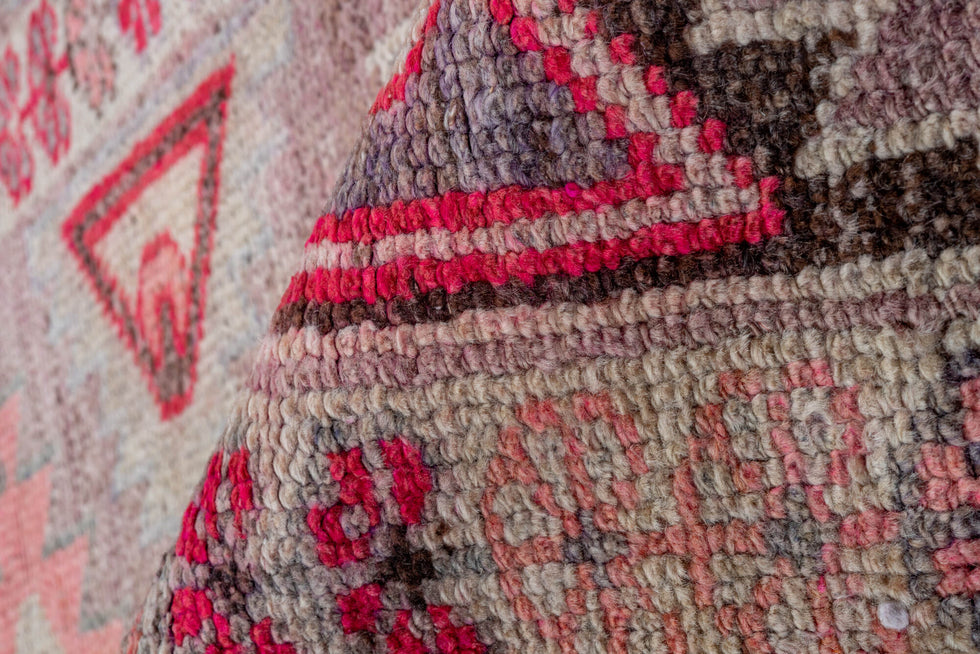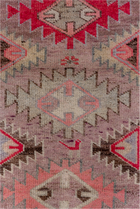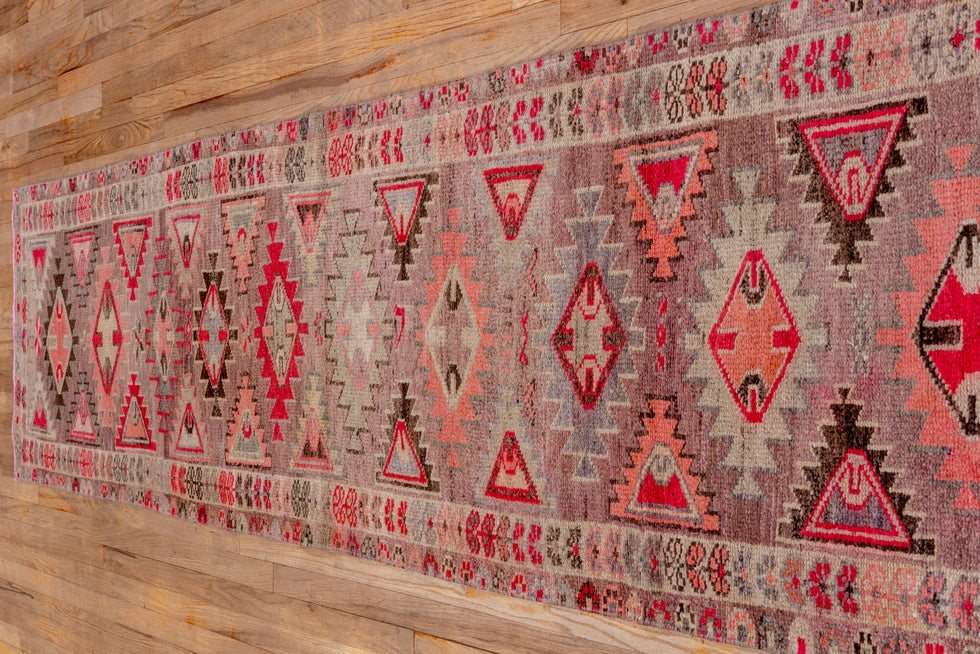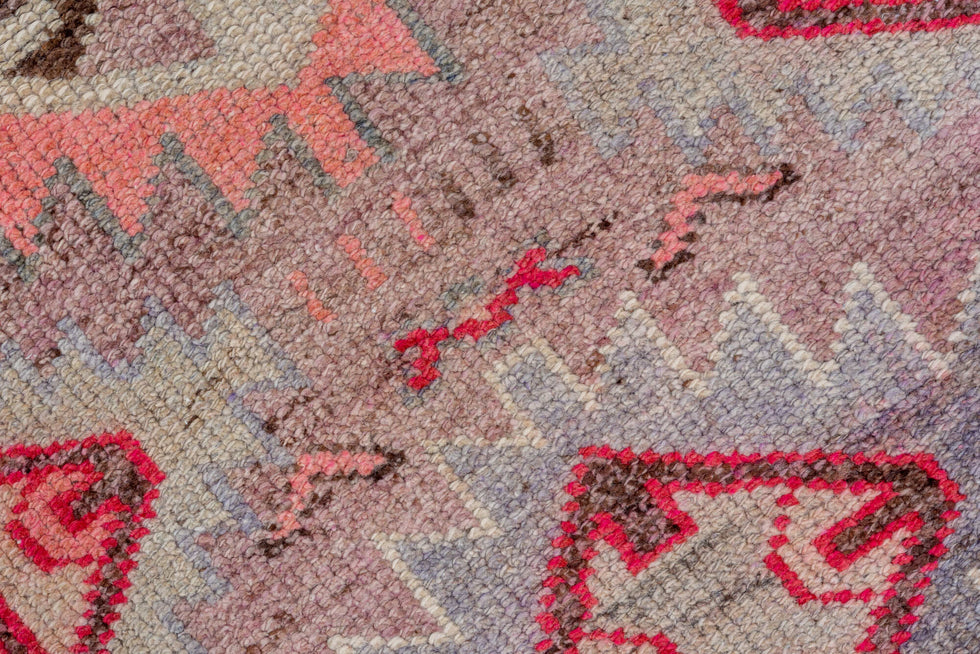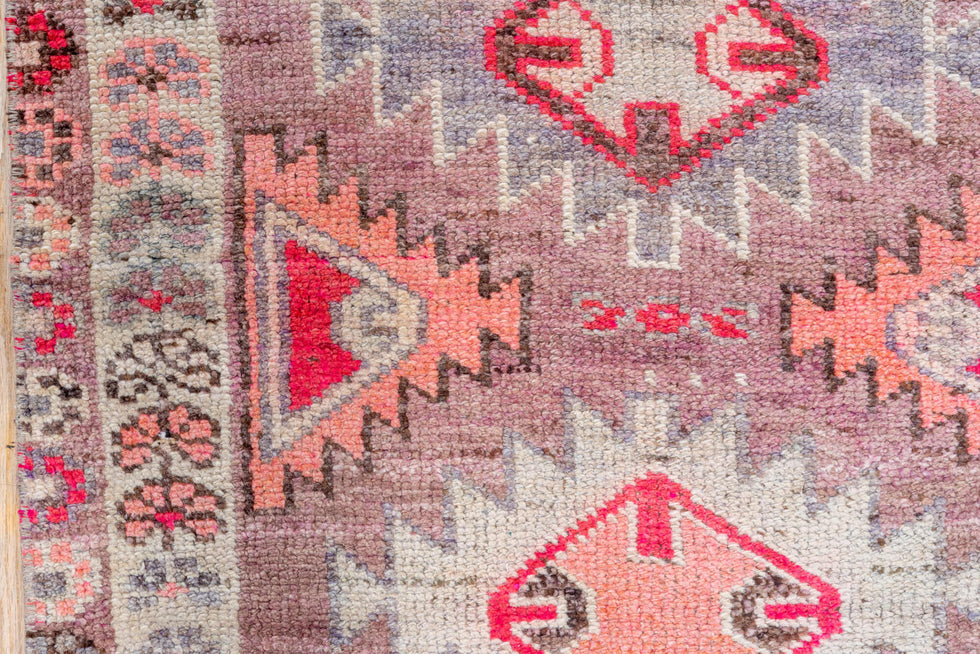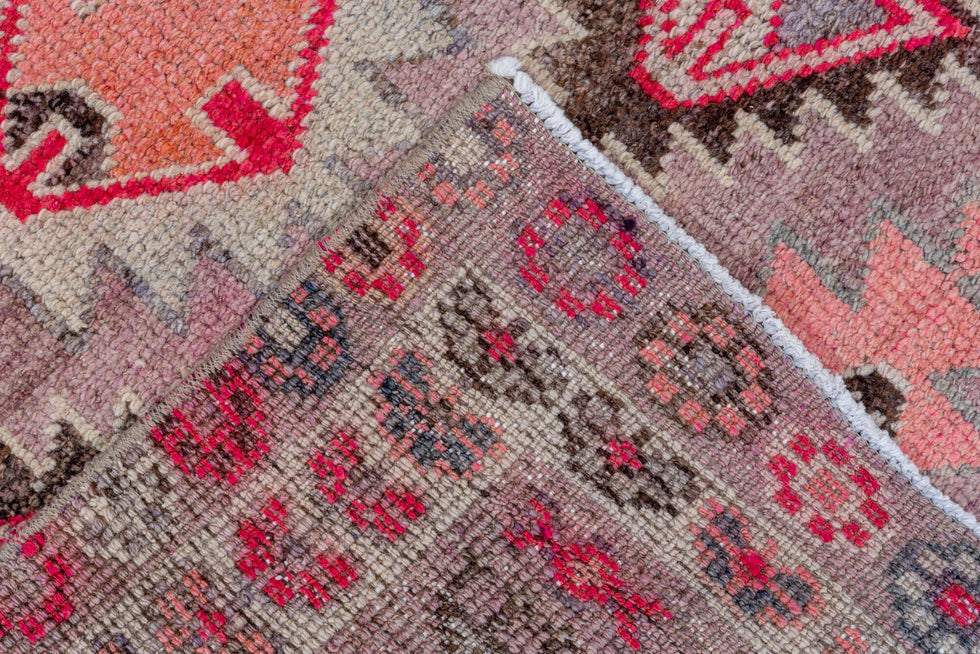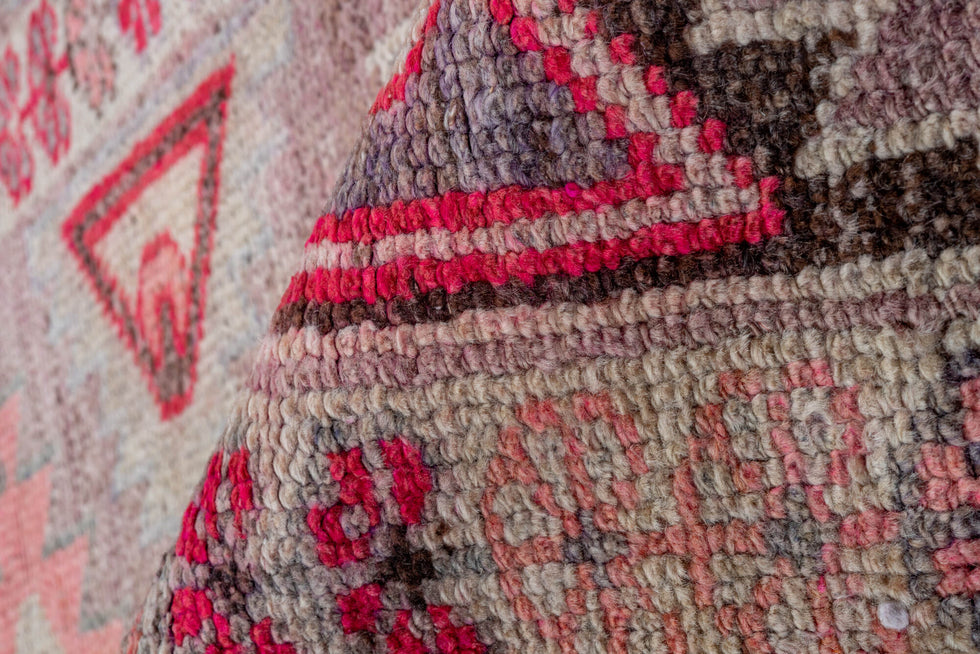 Vintage Oushak Runner Rug (2' x 11')
PRODUCT INFORMATION
Dimensions: 2'7" x 11'5" (79 cm x 348 cm).
Colors: brown, gray, light gray, off-white, pink, red, rosy brown, snow, white, whitesmoke.
Ten lozenge shaped serrated ashiks parade up the abrashed mauve purple field with en suite side filler triangles. Red, ivory details. Baby blue main border with ascending, detached fan palmettes.
Related Products