The Moroccan Mile Collection
Posted by ARIEL BASALELY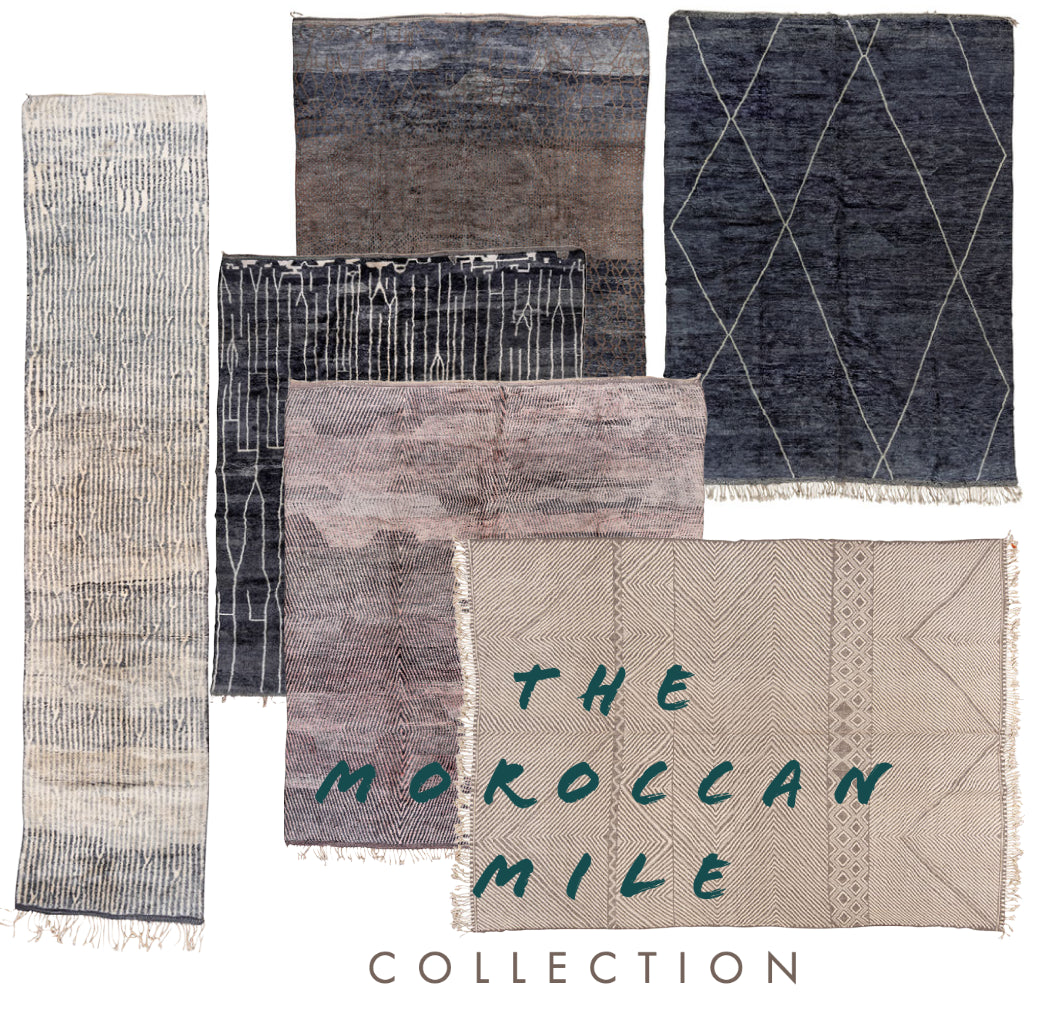 As you can see from our collection, we carry a wide range of unique hand knotted rugs from all over the world. One of our favorite countries, and where we feel most at home is Morocco.
We pride ourselves on our strong bond with the Moroccan rug weavers. We have visited  and learned so much about specific Moroccan tribes and how important the art of rug weaving is to their families. The talents, techniques and designs they incorporate into their work portrays so much meaning and relation to the Moroccan culture.
Did you know that a true Vintage Moroccan rug will probably not exceed 84" in width since they were woven mostly as heavy blankets for the cold nights in the desert?  Many pieces you see may be called "vintage" but are most probably not. Only in the last couple of decades have the Moroccan weavers adapted to the US market and weave rugs in the standard sizes we use today to decorate our floors.
We will be the first to tell you when a Moroccan rug within our inventory is a true vintage piece or new production. When sourcing new production pieces, our #1 goal is to carefully inspect them and confirm its quality meets our standards.
Our latest "Moroccan Mile" collection showcases modern colors with a design palette inspired from vintage pieces! Click here to view our complete collection! Collection 2019 Sale 70% Off Title for image